Welcome to the final week of eating Real Food. I hope you've made some baby steps towards implementing real food into your meals! My husband and I went on a little road trip this last week so needless to say life has been crazy trying to get back into our routine. I haven't had a chance to cook much
(at all, actually)
and am dying to get back into my healthy eating kick. I tend to crave healthy food after eating junk all week long! I noticed that as I was on vacation I just snacked all day long because I wasn't eating filling, nutritious food.
To get back into the swing of things it's important to have a menu plan (are you sick of me saying that?). Menu planning can be TOUGH, and I'm sure not a pro at it, but there are some awesome sites out there to help with your menu planning! 100 Days of Real Food has a link to their Facebook page,
here
, where they give you a great meal plan that is easy to follow. Give it a try!
Below are some of my favorite real food recipes for every meal that I'll be adding into this months menu planning!!
Breakfast:
Breakfast Tostada
via Happy Wives Club
Pumpkin Protein Pancakes
via Pass The Fresh
Berry Chia Shake
via Pass The Fresh
Lunch:
Oriental Chicken Salad
via Pass The Fresh
Roasted Red Pepper Soup
via Pass The Fresh
Greek Salad Sandwich
via Skinny Taste


Dinner:
Chicken Pepper Stir Fry Skillet Recipe
via The Country Chic Cottage
Low Carb Chicken and Sweet Potato Soup
via Pass The Fresh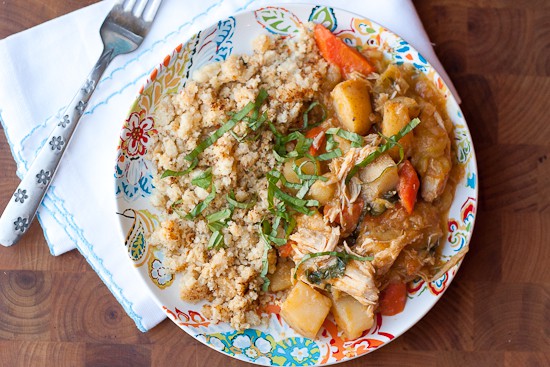 Slow Cooker Thai Chicken Curry
via Perry's Plate
Snacks:
Banana Fudgesicles
via Divine Healthy From the Inside Out
Fresh Banana Ice Cream
via Pass The Fresh
Avocado and Mango Salsa
via Skinny Taste